1,Product Description
Galvanized steel wire strand refers to any steel wire product which is subjected to a galvanizing process to improve its resistance to corrosion.
This process typically involves dipping the finished wire product into a bath of heated zinc compound to form a scratch and corrosion resistant coating across the entire surface of the wire.
2.Applications:
The galvanized steel wire strand is used for overhead ground lines or electrical power transmission lines. Stay wire or guy wire strands are produced for use with poles, towers, or any other form of guying.
Its low cost and ease of production makes galvanized steel wire ideal for mass produced corrosion resistant wire products,which is indispensable in industrial, agricultural.
1) Construction : 1x7 1x19 1x37 etc.
2) Diameter : 0.8-3mm
3) Length :100-2000m / reel
4) Lay : right hand regular lay or left hand regular lay
5) Material : #60, #70, #72A, #80, #82A carbon steel
6) Packing : solid wooden reels, ply wooden reels, soft coil
7) Types of core: fiber core and steel core
8) Nominal tensile strength : 1470MPa, 1570MPa, 1670MPa, 1770MPa, 1960MPa
3.Product Specifications
Surface

Construction
Diameter (mm)
Tensile Strength

Ungalvanized,

Electric galvanized,

Hot dipped galvanized,
Stainless steel AISI304/316
1x7
0.6--14
1270N/mm2--1960N/mm2
1x19
1.0--8.0
1x12
1.0--8.0
7x7 (6x7+IWRC)
1.0--20
6x19+IWRC
3.0--56
6x19W/S+IWRC
6.0--38
6x37+IWRC
6.0--64
6x19/25Fi+IWRC
6.0--44
8x19S/W+IWRC
8.0--16
8x19S+IWRC
8.0--16
6x36WS+IWRC
8.0--56
19x7
4.0--28
6x19+FC
3.0--56
6x19W/S+FC
6.0--36
6x37+FC
6.0--64
6x19Fi+FC
6.0--44
8x19S/W+FC
8.0--16
8x19S+FC
6.0--16
6x36WS+FC
8.0--56
6x24+7FC
6.0--56
6x12+7FC
3.0--32
18x7+FC
4.0--28
4.Our Plant Corner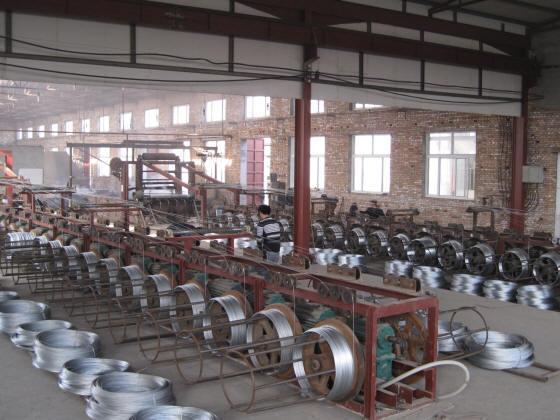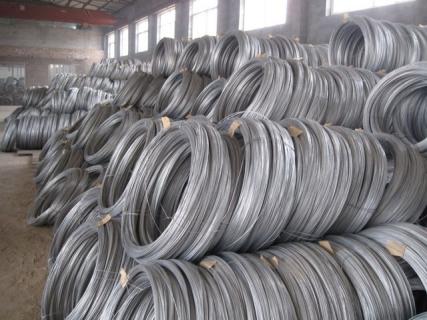 5.Packaging Details